M.H. Agencies Sdn Bhd headquaters is located in Port Klang with established branch offices at all principal ports in Peninsular Malaysia namely Johor Port (Pasir Gudang), Penang Port (Butterworth) and Kuantan Port, Kerteh (Terengganu), Kemaman and Lumut (Perak), the company has also extensive network to cover other minor ports in peninsular to handle a variety of ship type.

The head-office, apart from acting as the nerve centre of the Company's operations, houses the administration, marketing and accounting divisions.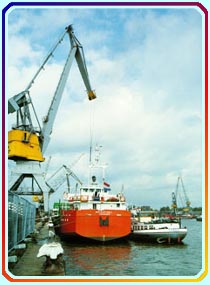 For the convincence of overseas operators, all contact from principal is handled through Port Klang, providing one contact for all Malaysian Ports.
M.H. Agencies Sdn Bhd. is staffed by team of experienced people who have been well-exposed to variety of activities in the field of shipping, freight forwording, chartering and Port operations.
Our core of experience ranges from expertise on securing dry docking of vessels to handling container ships, bulker for dry and liquid cargoes, crude oil tankers clean products and gas carriers, and feeder vessels.
Our frontline staff are specially trained to meet all clients need for speed.